If love is in the little things,
it'll surely be in the big things, in abundance.
Jesus was about love. Love God, Love each other.
Here's to trying to Live Lent in Love. Every day. NBD
It is Easter.
Love has risen again!
Jesus lived love.
Let us awake
each morning
as if it is Easter.
Love Lives!
Love has Risen.
Love has Risen
indeed!
March 31 Saturday Ephesians 5:20
Live a life of love, just as Christ loved us.
Christ lived for me. Christ showed me how to live in love. How to love God. How to love others. How to love myself. Help me to continually try to live love. To love. In your way, and in your name. Amen
March 30 Friday 1 John 1:7
Dear Friends, let us love one another, for love comes from God.
Loving someone doesn't always
mean I tell them what
they want to hear.
Sometimes the truth can hurt or
upset. Relationships need honesty
and truth. They also need
gentleness and perseverance.
March 29 Thursday Galatians 5: 13-14
Use your freedom to serve one another in love. For the whole law can be summed up in this one command: "Love your neighbor as yourself."
I can't choose my neighbors,
who's next to me in line,
in the waiting room...
but I can be free
to treat all I meet with dignity
and respect, love in action.
March 28 Wednesday 1 Corinthians 16:14
Let all that you do be done in love.
With everything I do today,
from talking to others to cleaning the toilet,
let me remember to do it in love.
Mundane things done in love can help
make living in love a habit.
Little things make up big things.
If love is in the little things, it'll be in the big things, in abundance.
March 27 John 15:12
Love each other as I have loved you.
How does God love me?
Unconditionally,
while pushing me,
calling me to do better.
March 27 Tuesday 1 Corinthians 13: 4-6
Love always protects, always trusts, always hopes, always perseveres.
May I
always try
to do
what love does.
March 26 Monday Luke 6:27-28
But to you who are listening I say: Love your enemies, do good to those who hate you.
It's hard to answer an angry word with a calm one. To be nice to someone who's been a jerk to me. Maybe I'll just think of those things as exercises to make my love stronger. Opportunities to gain more strength. But it's Monday, and here's hoping not too many "opportunities" come my way today before I'm ready to exercise!
March 25 1 John 2:5
The love of God is perfected in whoever keeps God's word.
It's a struggle
to keep God's word.
Even when I
boil it down to
"Love God" and
"Love one another."
Love is hard.
A group of believers
can help me work on
keeping God's word.
Sometimes it does
take a village. Or a church.
March 24 Saturday 1 John 4:21
Anyone who loves God must also love their brother and sister.
Hmm, I've heard something similar to this before. Maybe it's because relationships can be so tough, so challenging. Love insists I take the time to talk, to repair what words and actions may have damaged. Love calls me to heal my relationships...which helps me to heal too. The power of love.
March 23 Friday 1 Timothy 1:17
For God did not give us a spirit of timidity, but a spirit of power, of love and of self-discipline.
Love keeps some pretty strong company;
power and self-discipline.
Let me use self-discipline to monitor
my words, to choose the loving ones;
to edit my thoughts, dwelling on the
positive ones; and may this feed my power to spread kindness and love to all.
March 22 Thursday 1 John 4:12
No one has ever seen God, but if we love one another God lives in us and God's love is made complete in us.
How cool this is!
I can be God
...or rather
God can be in me
and act through me.
How awesome!
March 21 Wednesday 1 Corinthians:7
Love never fails.
It may seem like love fails,
because sometimes we don't see
the change right away. But love is strong,
stubborn and subtle.
Love is never wasted. When I give love, I
am blessed, so is the receiver.
Even if she or he doesn't seem to respond.
March 20 Tuesday Psalm 89:2
I will declare your love stands firm forever.
God loves us,
forever.
Secure in
that knowledge,
let me share
God's love
with all
I encounter.
March 19 Monday Corinthians 13:4
Love keeps no record of wrongs.
Keep me from tallying up the snarky comments, eye-rolling looks, and thoughtless actions that others have directed towards me today. All that does is keep me remembering the wrong, long after they've forgotten. Keeping no record or wrongs lets love destroy the hurt feelings that could rob me of loving relationships.
March 18 Sunday John 13:34
Jesus said: "Love one another. Just as I have loved you, you should love each other."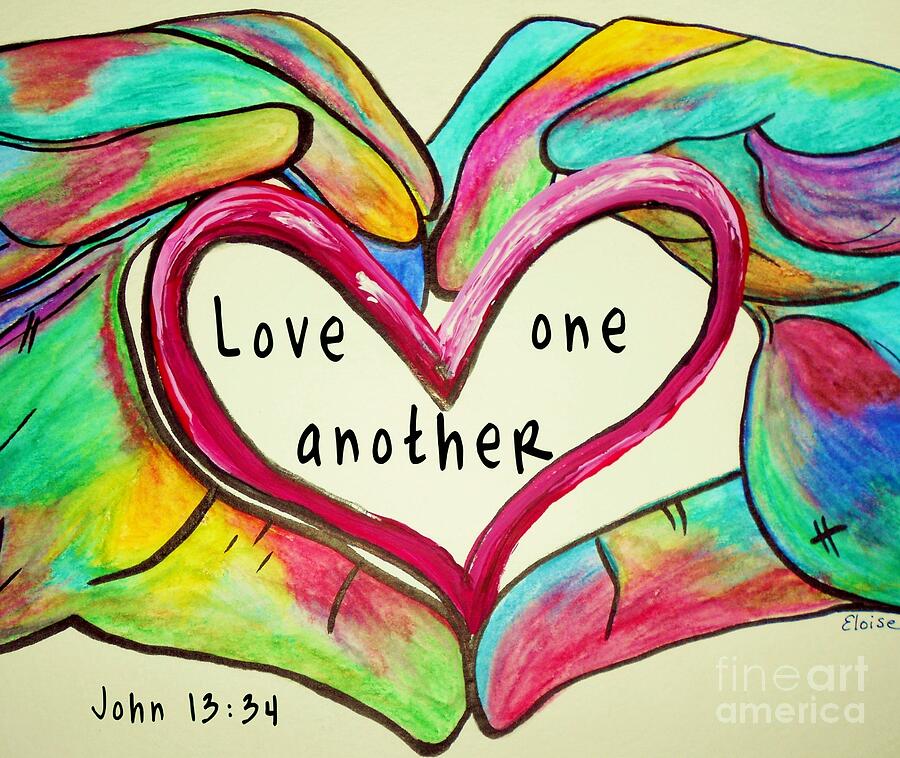 Help me practice this again Lord. Keep it in the front of my mind, all day!
March 17 Saturday Joshua 22:5
Be very careful to love the Lord your God, to walk in God's ways, Obey God's commands and serve God with all your heart and soul.
Help me to follow Joshua's words today. Let me be careful with my thoughts, words and deeds...but reckless with my loving actions.
March 16 Friday Matthew 22:39
Love your neighbor as yourself.
OK. Sometimes
I'm pretty good
at loving my
neighbor and
hating myself.
Let me forgive
myself as I
would someone
else. Let me be
kind to myself.
And to my family,
because the truth is, sometimes my neighbors
get treated way better than my loved ones.
March 15 Thursday John 13:35
Jesus said: "Your love for one another will prove to the world that you are my disciples."
Today, let me do
things, say things
that make people
wonder why
I'm so "nice",
or "wise" or "mature."
Let me live love,
and if it's noticed,
say my faith
calls me to be better,
to love all.
March 14 Wednesday Song of Solomon
His banner over me is love.
Let my love shine. Let love be seen today in everything I do,
a banner floating over me.
March 13 Tuesday Colossians 3:14
Above all be loving. This ties everything together perfectly. or
Love binds everything together in perfect harmony.
Diversity.
Different notes
make beautiful music.
Even discord is used
to make harmony
more powerful.
We are all different with
different views.
Let me celebrate the fact
that we are all
wonderfully made by God!
March 12 Monday John 14:15
If you love me, you will obey what I command.
And that would
be the greatest
commandment,
to love one
another.
Sheesh! That's
quite a tall order
for a Monday!
But I'll do my
best...after my
coffee.
March 11 Sunday 2 Corinthians 5:14a
For Christ's love compels us.
What is love compelling
me to do today?
What is Christ's love
compelling me to do with my life?
March 10 Saturday 1 Peter 4:8
Above all, love each other deeply, because love covers over a multitude of sins.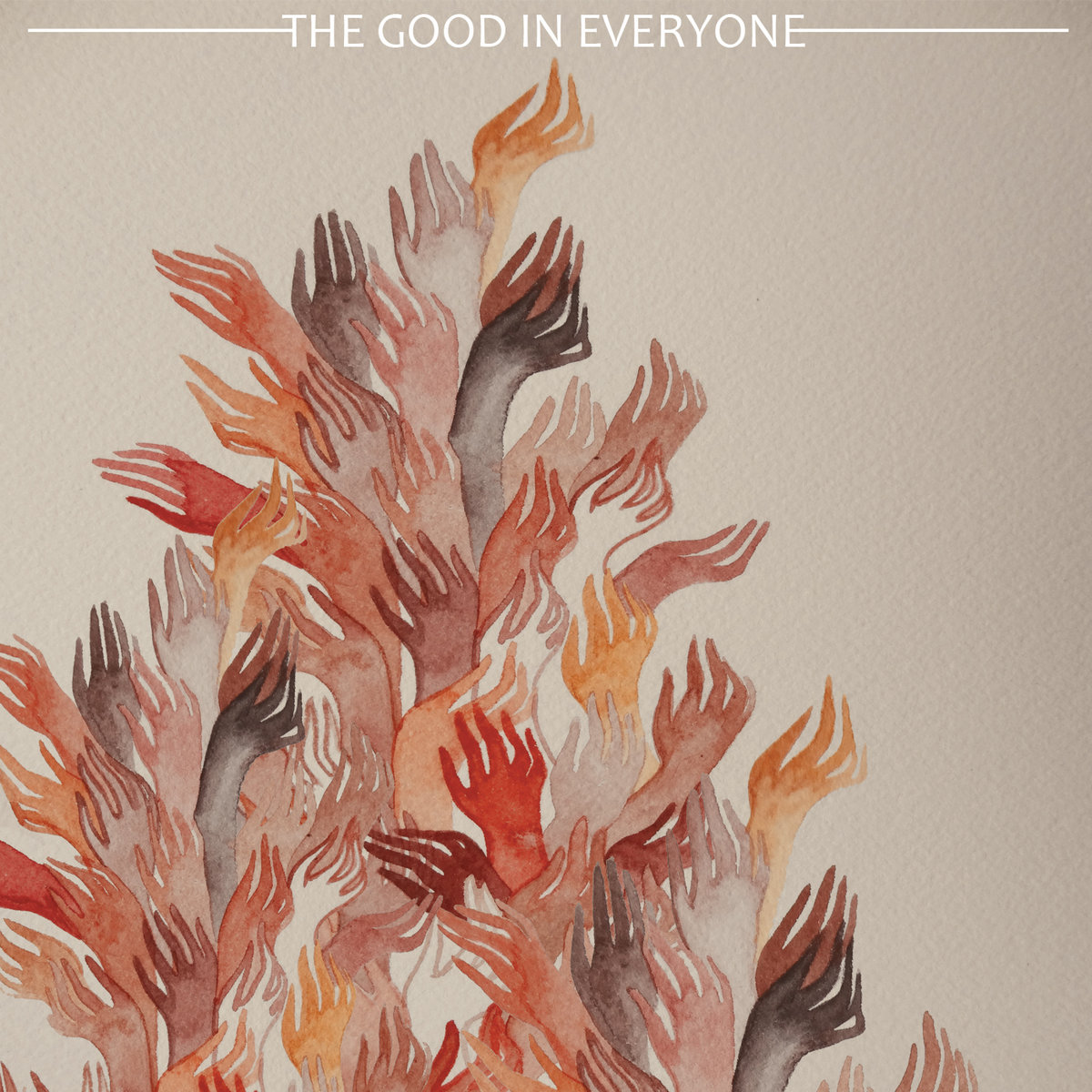 Love helps me see
the good
in every one.
Love lets me know
that even though
we all are
not perfect,
we are
all lovable.
March 9 Friday Proverbs 3:3
Let love and faithfulness never leave you.
What can I incorporate
in my daily life that will
keep love and faithfulness
in my conscious thoughts?
A morning prayer done
at the first sip of coffee?
A song in the shower?
A greeting and blessing for the new
day when my eyes open?
March 8 Thursday Romans 12:9
Love must be sincere. Hate what is evil, cling to what is good.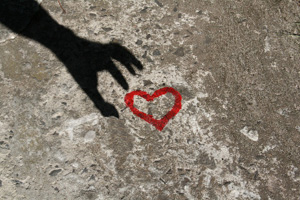 A reminder to keep love
at the forefront
of my thoughts today.
Focus on the good.
March 7 Wednesday 1 Corinthians 13:4
Love is patient. Love is kind.
Today,
let ME be patient.
Let ME be kind.
Let me be LOVE!
March 6 Tuesday Matthew 5:43
But I tell you, love your enemies and pray for those who persecute you, that you may be children of God.
May I have the
strength to pray
for those I don't like,
for those who annoy
me, for those who
anger me...
and may I pray for
them with love,
sincerely wanting
the best for them.
March 5 Monday Song of Solomon 8: 6b-7
...for love is as strong as death. Many waters cannot quench love; rivers cannot wash it away.
People who know love can withstand so much. Knowing I am loved can make me stronger.
March 4 Sunday Romans 12:21
Do not be overcome by evil, but overcome evil with good.
Today I'll be on the look out for evil...so I can notice it and act! Be nice. Offer comfort to those affected by it. Speak out against it. Little words. Little actions. When done with love can make a BIG difference.
March 3 Saturday Proverbs 12:17
A friend loves at all times, and a brother or sister is born for a time of adversity.
Who has God blessed me with
to hold me up when life gets hard?
Name them.
Give thanks for them.
Who have I supported
in their hard times?
Is there anyone now
I can support in their time of need?
March 2 Friday Matt 22:37
Jesus replied: "Love the Lord your God with all your heart and with all your soul and with all your mind."
Reflect on what it looks like/feels like to love with all your heart...with all your soul...and with all your mind.
March 1 Thursday Romans 8: 36 & 38
For I am convinced that neither death or life...nor anything else in creation, will be able to separate us from the love of God.
Let this passage
sink deeply
into my soul.
Embed it
in my heart.
Nothing can keep
me from love,
it is the most
powerful force in
the universe.
2/28 Wednesday 1 Corinthians 13:13
So now faith, hope and love abide, these three, but the greatest of these is love.
It's hard. People get sick and die.
Prayers seem unanswered.
Love leaves. Help me keep a line,
however tenuous, connected to love
and faithfulness that will bring me hope.
Death is a reminder that I am alive
and can live better.
Faithfulness reminds me that God is always with me...and so is love.
2/27 Tuesday Proverbs 10:12
Hatred stirs up conflict, but love covers over all wrongs.
When I get angry, Lord,
help me calm down.
Let me use love
to try to understand
the other person.
Help me be ok with
having a different opinion.
We both my have
a piece of the truth.
2/26 Monday Matthew 5:46
If you love those who love you, what reward will you get?
Let me take risks
in love today.
Reach out to those
I find annoying,
or scary,
or different.
2/25 Sunday 1 John 4:19
We love because God first loved us.
Help me feel God's love again today,
and to reach out in love to others.
2/24 Saturday 1 Corinthians 13:6
Love does not delight in evil, but rejoices with the truth.
Today my words must be helpful, loving and gentle. Gossip is banned. May my actions be the same. Speaking out when I need to, and staying quiet when that's what's best.
2/23 Friday 1 John 4:11
Dear friends, since God so loves us, we also ought to love one another.
Practice love
today.
Try different
ways of loving
those you
meet today.
2/22 Thursday Romans 13:10
If you love others, you will never do them wrong; to love, then, is to obey the whole law.
At times Jesus broke the law
to full fill the law's true
meaning. There may be
times when someone
seems to be
"doing me wrong" but may
actually be acting in a very
loving way. (As a parent, I
may have an easier time
understanding this.)
2/21 Wednesday 1Corinthians 3:26
If I have a faith that can move mountains,
but do not have love, I am nothing.
Love is
that needed
"something"
that can make
what ever
I do
more powerful.
2/20 Tuesday 1 Chronicles 16:34
Give thanks to the Lord, for the Lord is good, the Lord's love endures forever.
May I take many pauses today to count my
blessings, see the goodness around me, and
notice God's love in action.
2/21 Monday Ephesians 4:2
Be completely humble and gentle, be patient, bearing with one another in love.
Whew!
My work is
cut out for me
today, Lord.
Help me succeed!
2/18 Sunday Psalm 119:64
The earth is filled with your love, O Lord..."
Go, look for love.
Open my eyes
to see the many
acts of love
happening all
around me.
2/17 Saturday 1 John 4:8
Whoever does not love does not know God, because God is love.
Someone acting in
a non-loving manner?
Give me the strength to act!
To bring love to that situation.
A word, a prayer, a touch to
whoever needs it most.
2/16 Friday Romans 3:9
The commandments are summed up in one command,
"Love your neighbor as yourself."
Sometimes I mess up.
I have a reason...bad day...a loss...but others have "stuff" too.
Let me forgive their careless comment, distracted driving...
help me understand they may have a reason too, and cut them some slack.
2/15 Thursday 1 John 3:18
Let us not love with words or speech but with actions and in truth.
When I hear beliefs and views from people that are so different from mine, it makes it hard to love them. But if I look at their actions, many times I see them acting in a loving, compassionate manner.
Sometimes they are more loving than I am!
I am known by the manner of my living. Actions speak louder, and truer, than words.
2/14/18 Wednesday 1 Cor 14:1
Pursue Love !
Today look for
opportunities to
live love, to be
more loving. And
then do it!